Shirtsleeve days and flannel nights! Winter in Arizona. Don't ya love it? February 2022 class open for registration. See details below...
❤️ ❤️ ❤️ ❤️ ❤️
My classes are: Adults only, No children, No pets, and Fragrance-free please.
Class size is currently limited to ten (10) students and your Pre-Paid Registration is required. You may complete your registration and pay for your class now with your Credit Card. You are not registered until your payment has been received.
Questions? Comments? Please email me, lynda@5AcreArts.com
Please take a moment to read the 5 Acre Arts Cancellation Policy below:
If you have registered and paid for a class via the 5 Acre Arts website and need to cancel for any reason, you will receive a full refund if you contact me by email at least three (3) business days (M-F) prior to the start of your class. Please include your name, class details and personal contact information.
Late cancellations will not receive a refund.
NOTE: If you did NOT register via the 5 Acre Arts website and have to cancel for any reason, you will need to contact the individual artist, sponsoring group or store regarding their Cancellation Policy.
As a reminder, although I do teach in a pretty relaxed classroom atmosphere, I still believe in general guidelines. Click HERE to read about Classroom Etiquette.

"Creativity is contagious, pass it on..."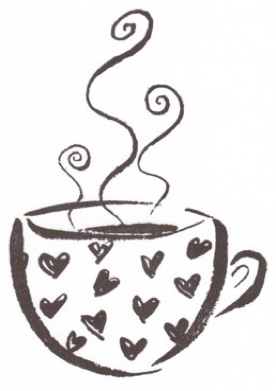 COPPER BOOKMARK $65
10am-2pm on Saturday, February 5, 2022
at The Holland Center, 34250 N 60th St, Orion Bldg, Scottsdale 85266 (map). Nearest major intersection is Carefree Highway and 60th Street.
Beginners Welcome!
This is a metal embossing Basics class. I provide everything you need to create a highly textured, amazingly pliable copper bookmark "sampler". We will discuss tools, different ways to patina copper, how to transfer a pattern, and also create several textures using simple hand tools.
I will provide metal embossing tools for use in class. No additional supply fee. Hooray!
Students please bring these items:
✦ Any metal embossing tools you already have
✦ Craft scissors that cut well (NOT your best sewing shears)
✦ Glass kitchen cutting board (if you have one)
✦ Pencil, pen, note paper
✦ Low tack tape (blue "painter's tape")
✦ Sharpie fine point permanent marker
✦ Thick washcloth (this will get dirty)
✦ Soft cloth for polishing (a clean tee shirt is good)
Please DO NOT rush out and buy these items, just bring what you have on hand.

"Copper Bookmark" $65
February 5, 2022 (Saturday)
10am-2pm
The Holland Center, N. Scottsdale